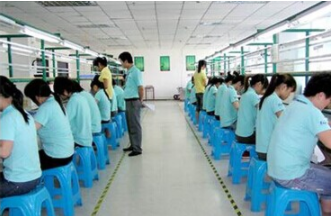 Shenzhen JH-COM Precision Technology CO., Limited (Abbr. JH-COM) is a professional and excellent designer, manufacturer and supplier in the fields of electrical connectors,waterproof sensor connectors,M5 connector, M8 connector, M12connector, M16 connector, M23 connector, 7/8" connector, industry automation connectors, M5 M8 M12 M16 M23 Cordsets, custom cable Assemblies, wire harnesses,plastic electronic products and enclosures,custom precision plastic injection moulds. At the same time, we provide metal plastic electronics products and components research and CIRCULAR CONNECTOR
development services,Engineering Design Services,2D,3D Drafting Services, Drawing Services,CAD Drawing Services,Prototype Manufacturing. Our highly skilled team is dedicated to providing industrial and daily consumer product interconnection solutions.

骏慧兴业科技有限公司
Our electrical connector products include USB 2.0 connector, USB 3.0 connector, Micro USB connector, lightning connector, BNC connector, SMA connector, IPEX, FAKRA SMB connector, F connector, automotive connector, aviation connector, RF coaxial connectors, wire to wire connector, wire to board connector, board to board connector etc.
Our water-resistant connectors and dustproof connectors have waterproof plugs, waterproof socket and receptacle, under water connector, deepwater connectors, waterproof power connector, waterproof signal connector, LED waterproof cable connector, Rj45 waterproof connector, waterproof enclosures and so on. These products can be reach IP66/IP67/IP68 waterproof protection level, and we can also specially design and produce by customers' requirements, or provide the waterproof solutions to clients for different application condition and environment.
Our industry automation connectors contain M5/M8/M12/M16/M18/M23 series circular connectors, the waterproof and dust resistant protection rate achieve IP67/IP68.
Regarding to cable assembly products, we can customize HDMI cables, VGA cable, DVI cable, Display Port (DP) and Mini Display Port cable, custom made USB cables, iPhone 5/5s/iPhone 6 lightning cables, printer cable, computer cable, SCSI cable, wire harnesses. We can custom these cables by customer requirement for different length and specifications.
We have Research and Development department, design and engineering department, mould division, metal department, plastic material division and electronics division. Our company is producing with international advanced equipments, lean production process, and perfect quality control system, which can ensure the good quality of each part. Our company insists the concept of: Quality is out of design and production, and ensured by good-way inspection. With the innovative designing we are committed to produce the products with high performance, good quality, and rational prices.
We own a high qualified human resources and a wide range of supplier resources to meet the demands of the customers coming from the locality of China, Asian-Pacific region and global scale. Our company has a superexcellent managing system. It would provide high speed, high quality and high cost performance services for our global clients. We are devoted to establishing a win-to-win partnership with our customers in the long run.
Industrial automatic waterproof circular connector medical device connector push-pull self-locking connector M5 M8 M9 M16 M23 circular waterproof connector M12 connector protection classes IP67 and IP68 shielded and non-shielded class optional versions.They include sensor connectors, radar sensor military-industrial connectors brake connectors and M12 Xcode Cat6A high-speed 10 gbit rugged industrial 4.0 Ethernet connectors.Compact design and provision of cables,panel-mount and flange connectors, and waterproof circular connectors are used for the customization of various wiring harnesses.With standard threaded terminal M5,M8 and M12 M9 M15 M16 M23 Connnectors products, sensor connectors ensure rational and economical system wiring.Compatible connectors, sockets and accessories, connector wire sensor connectors with customized professional manufacturers suppliers manufacturers.These sensor waterproof connectors can be configured to meet customer requirements for a wide range of automation technologies.This category includes sensor connectors in the application range M5 connectors,M8 sensor connectors,M12 connectors, a coding and connection cable
CABLE customization can choose sensor connector M16 M5 M8 M9 M12 M16 Application and wiring customization of connectors for industrial automation connectors, medical equipment connectors military equipment connectors wiring applications and wiring customization wiring harness customization in electronic machines, customized wiring assembly to provide customers with specific requirements of connector standards or customized non-standard wiring or wiring harness, and wiring components customization.Specific products include custom medical equipment cable car sensor cable 4.0 intelligent equipment connection wiring harness integrated industrial and civil electrical equipment customized HDMI hd cable, cable VGA hd line, Display the Port line, USB cable, mobile intelligent device cable, truck trailer cables waterproof connection wiring harness customization, and video monitor cable, automotive wiring harness, such as industrial automation line.According to the application environment of the customer connector, the engineer selects the type, designs, develops and produces the customized connector from the mechanical performance, electrical performance and environmental performance of the connector.
Waterproof industrial connectors, cable, metal, plastic, electronic products Assembly Electronic sensor waterproof box wired waterproof box,Optional specification M12 M5 M16 M8 waterproof connector structure design components research and development design, 2 d, 3 d engineering drawings services, product structure design services, high precision 3 d version of the service, prototype manufacturing and other related supporting services, assist clients to achieve interconnection solutions for new products, plastic shell products, outdoor products, such as encapsulation waterproof design, the corresponding mold design and mold manufacturing, parts of customized samples and mass production.
For more product information, please click http://connectors-cable.com