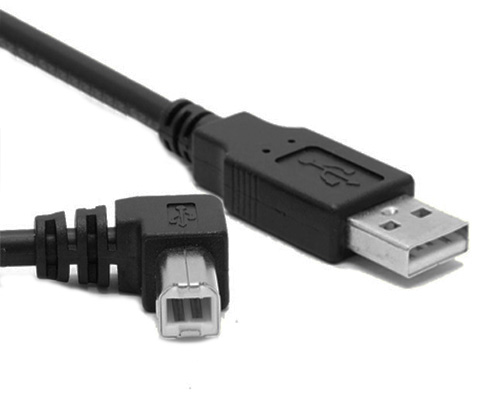 This is USB 2.0 right angled printer data cable with a straight USB type A Male connector and a toward-left type B male connector.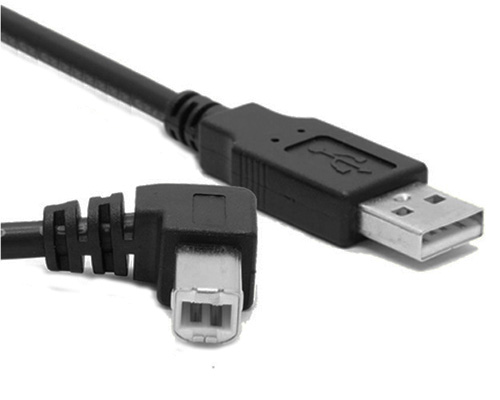 This is usb A male to B male toward right direction 90 Degree angle printer cable.If the cable is longer, it needs adding magnet ring to eliminate interference.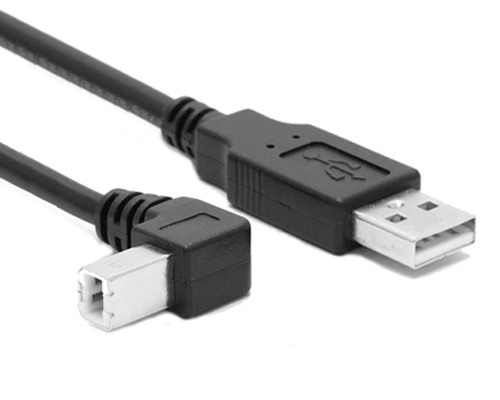 This is USB 2.0 A M to down angle type B male 90 degree printer data cable. The cable has 2 meters long. The color of the cable is black.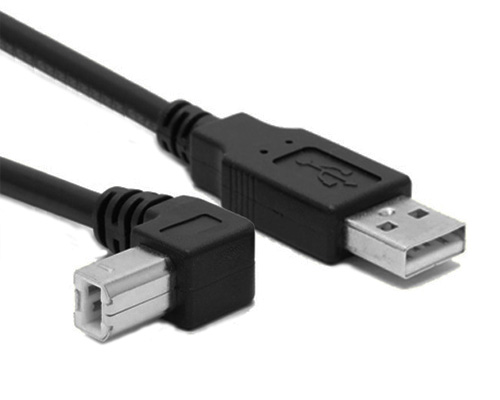 This is straight USB 2.0 A male connector to Type B Male 90 Degree Up angle printer cable.The length of the cable is 1.5 meter.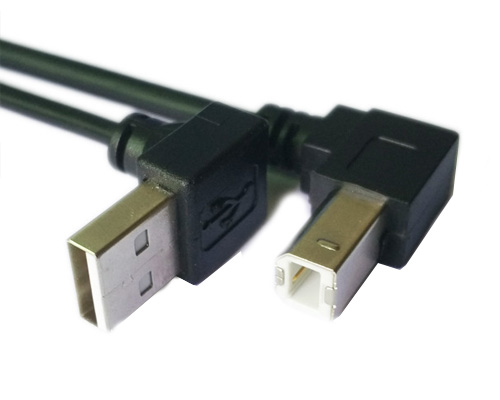 This is USB 2.0 printer data cable with right angled type-A male connector to right angled Type-B male connector.